Evidence is mounting; when food retailers accept EBTs, their average gross revenues increase by 5%-15%. However, there is even more upside to that number. Online EBT unlocks additional omnichannel sales growth. Omnichannel is when SNAP participants can make payments online for home delivery and in-store pickup in addition to in-person. 
Omnichannel payments combined with EBT for home delivery meet consumer demands for two reasons. One, home delivery reduces the stigma of using SNAP benefits in-store. The second reason is that nearly one-third of SNAP participants use someone else's car, walk, bike, or take public transit for their grocery shopping, according to the USDA's FoodAPS report.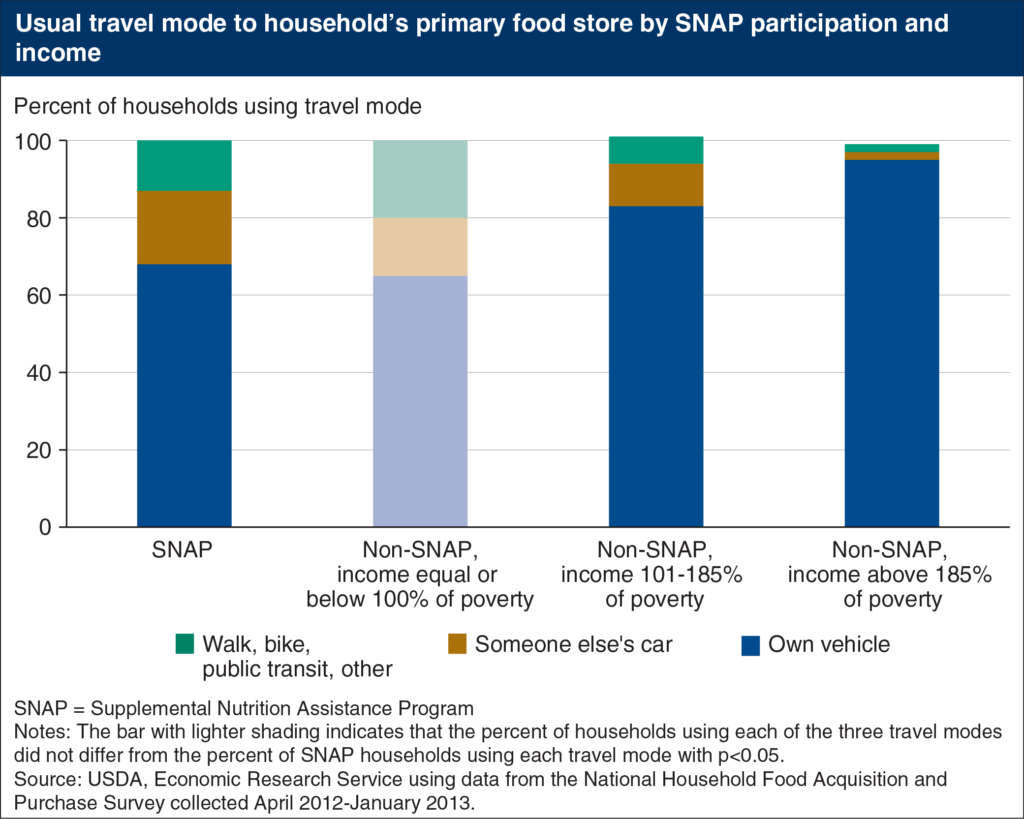 The USDA realizes that 70-80% of the $186 billion in 2022 EBT funding is going to the super stores, Walmart, and Amazon. To address the issue, the USDA is pushing for a greater diversity of grocers and sees delivery as a way to reach SNAP EBT users who do not have access to transportation. The USDA's shift is opening the door for smaller food retailers. For example, Luewannia Walked of Just Dash-It www.justdash-it.com located in Englewood, Ohio, recently received USDA/FNS approval to sell online. Luewannia commented, "Without being able to accept EBT online, I would not be able to compete with the 7-11's of the world. Accepting EBTs online with delivery gives my store the competitive edge.".
Since 2021, according to data from Fiserv, grocers that have been accepting EBT payments online are seeing, on average, between 5%-15% month-over-month growth. That correlates to a 60% a year growth rate – not bad.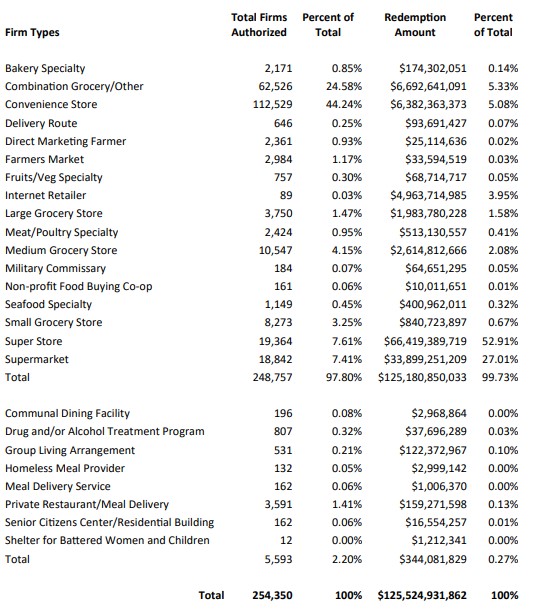 As of September 30, 2021, the USDA/FNS only approved 87 internet retailers to accept online EBT. In other words, just 0.03% of 254,350 firms authorized to participate in SNAP were accepting EBT payments online. However, the 87 food retailers scooped up $4.95 billion or 3.95% of the total $130.6 billion pie, according to the USDA's SNAP Authorized Firms FY 2021 Year End Summary. To the USDA's defense, they were just getting started and are now approving online retailers rapidly.
And usage is expected to grow. In April 2022, Heather Tirado Gillian published Online Grocery Delivery Is About to Kill Food Deserts. She states, "…as more and more online retailers are approved to accept SNAP, and the tech that supports using EBT online improves, for instance, by clearly showing what items are SNAP-eligible. Internet access and literacy are a barrier for some shoppers, but not as many as you might think: more than 75 percent of low-income people, for instance, already own smartphones."
Firms such as Pay Now Direct have released software that converts an eCommerce website into a USDA/FNS-complaint website in minutes. The simple software plugin saves thousands of hours of programming. Once installed, food retailers submit their website to the USDA for approval and stay months ahead of their rivals.
SNAP can be lucrative for some grocers, and online purchasing is another way to reach the rising number of SNAP recipients. According to Mother Jones, "Walmart executives estimate that 18 percent of all SNAP sales are conducted at its stores—about $13 billion annually.
What is driving this boom? (Facts from the Department of the Treasury)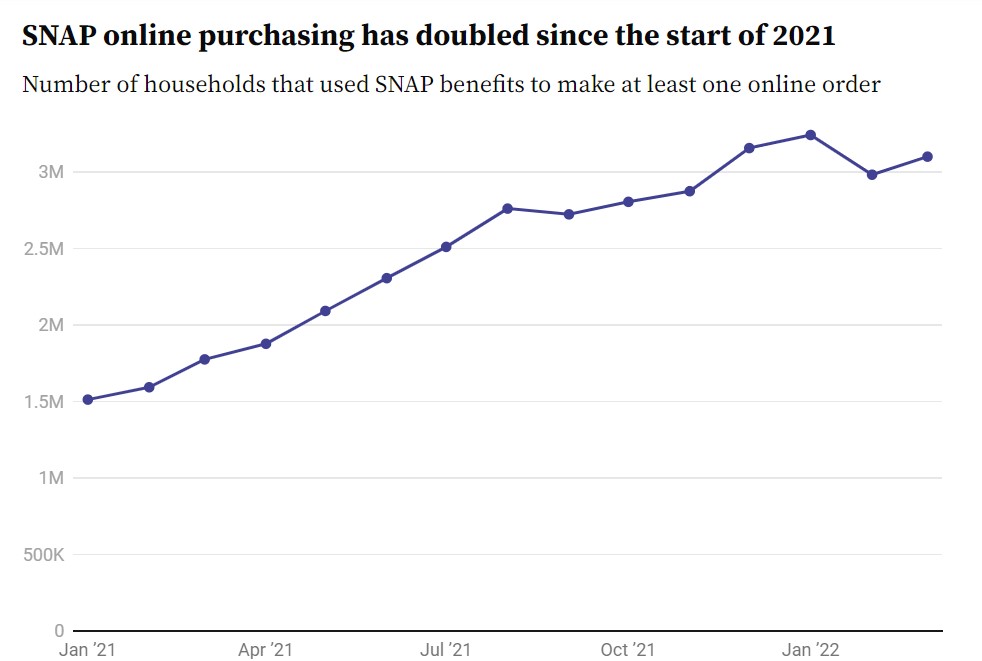 21.61 million – The number of households that received SNAP benefits in July 2022
$417.54 – The average monthly SNAP benefit per household in July 2022
$136.6 billion – The amount spent by the federal government on SNAP in the fiscal year 2022 to date in August 2022, up from the $120.9 billion spent during the same period a year prior
As of September 2020, roughly 42.9 million people received SNAP benefits, with an average benefit of $183.54 — compared to 37.6 million SNAP recipients with an average benefit of $120.52 in September 2019, according to data from the USDA.
As the technology propagates online, the question remains, will it catch up with consumer demand?