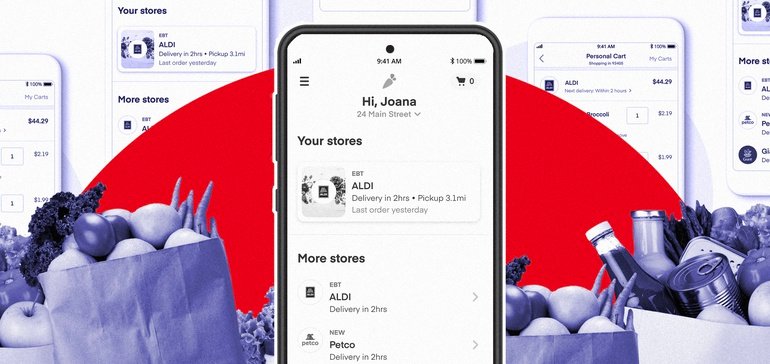 This is the first article in a three-part series looking at the rise of SNAP online purchasing.
For over a year, Walmart and Amazon have dominated SNAP online purchasing, expanding the offering from New York in April 2019 to now nearly every state. But that is poised to change as hundreds of grocers this year look to allow shoppers to pay for online orders with their Electronic Benefits Transfer (EBT) cards.
"It's something that we're hearing from every retailer pretty much that we work with. They want to be able to move forward with it and offer it," said Jeremy Neren, co-founder, and CEO of GrocerKey, a white-label e-commerce technology provider.
When the coronavirus pandemic hit the U.S. last spring, the U.S. Department of Agriculture's (USDA) Food and Nutrition Service (FNS) opened up applications to its SNAP Online Purchasing Pilot, which previously featured a few retailers chosen by the government.
Since then, approximately 300 retailers have sent in letters of intent expressing interest in joining the pilot, a spokesperson for the USDA wrote in an email. A "couple hundred" retailers are expected to go live by the end of the year, said Brad Goad, vice president of digital commerce solutions at Fiserv, the financial services technology company partnered with the USDA.
"We expect to have somewhere between 2.5 to four times as many merchants live by April as we do now," Goad said in late January.
For now, shoppers in most states face limited options. Only 11 of the 46 states that have gone live with the pilot have at least one grocery banner participating that isn't Aldi, Amazon or Walmart.
Aldi, which started rolling out SNAP online purchasing with Instacart in late 2020, expanded the capability quickly to stores across its footprint in 37 states and D.C.
https://www.grocerydive.com/news/snap-online-availability-is-about-to-explode-but-grocers-say-they-still-fa/594664/